Hey there, my lovely GMK family! I'm practically bursting with excitement to spill the beans on some incredible news just for you. I'm cruising thr...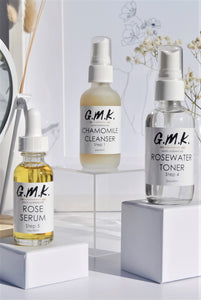 I'm officially 7 pounds away from achieving the expected Covid-19; the 19-pound weight gain brought on by the pandemic quarantine, that is.  The in...
Ladies, toning ain't just for the gym. A toner removes any impurities left over after washing with a cleanser both morning and night.  While there ...